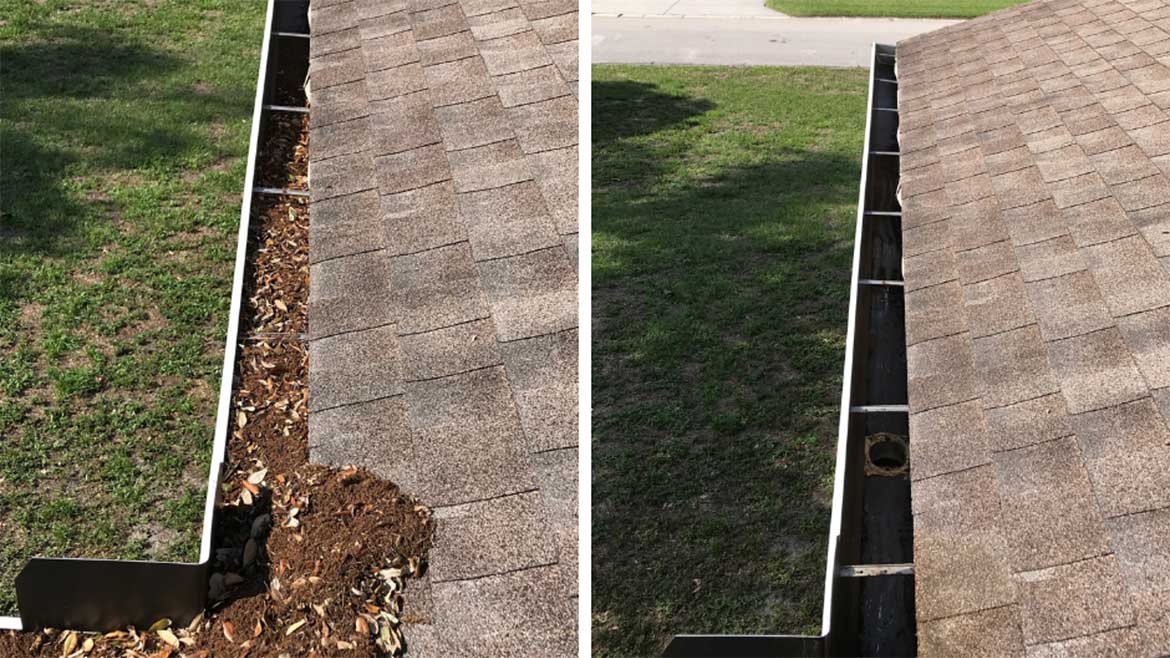 When pine and fir needles fall on bare soil and decompose, they provide valuable mulch and organic matter, allowing the ground to improve and prevent erosion. However, they also tend to accumulate in large quantities on or near structures and can pose a fire hazard.
Removing pine needles from your lawn and gutters can be challenging. But with the right tools and methods, it can be done.
In this article, a local gutter company shares tips on how you can keep pine needles from building up on your lawn and in your gutters.
Removing Pine Needles in Your Yard
Lawn sweeper. This is useful in sweeping debris off and into a collection area. It's ideal and more effective than rakes because of its rotating bristles.
Leaf blower. Dense, heavy pine needles are more difficult to move than leaves. A leaf blower with a blowing velocity of at least 200 mph can help with this task. Pine needles, like leaves, can be removed from your yard with a good blower by blowing them onto a tarp. Blowers also work well in confined spaces and gardens.
Lawn vacuum. A good lawn vacuum can make it easier to tidy up pine needles and bag them as you go. Cleanup is a breeze, and tight corners are no longer pine needle collection points. A lawn vacuum can also clear pine needles from drains and gutters.
Removing Pine Needles From Your Gutters
Gutter guards. Local gutter installers recommend installing micro-mesh gutter guards to keep pine needles out. Without these covers on your gutter system, pine needles can eventually clog your gutters.
Regular trimming. Trimming back overhanging pine tree branches will eliminate the risk of property damage and keep a lot of pine needles out of your gutters. Examine the trees near your home and prune them regularly.
Advantage Seamless Gutters is your one-stop shop for all your gutter needs. As one of the most reliable gutter companies in the area, we can provide you with quality gutter replacement service. Call us at (218) 270-2663 or fill out our contact form to request a quote. We serve clients in Baxter and Brainerd, MN.